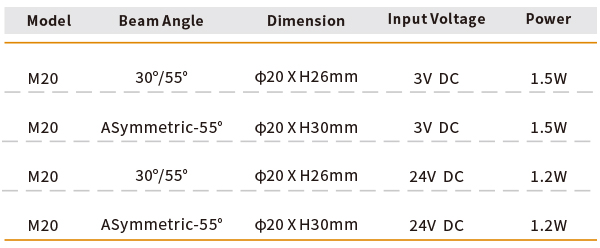 Single LED handrail light, suit for standard
handrail made by stainless steel and aluminum.
Different colors from 2700- 6500K and blue for LEDs are
available, IP67 waterproof.
Working Temperature:-40℃~+45
Suit for Standard Ø57mm handrail wall thickness 2mm for a M20 hole.
3M waterproof internal connectors.
Can be driven by 350mA/500mA Constant current or 12V/24V LED power supply
Aluminum anodized or stainless steel housing.
Customized sizes, shape and beam angle on request
suit for class 2 power unit, maximum connected power not more than 100W